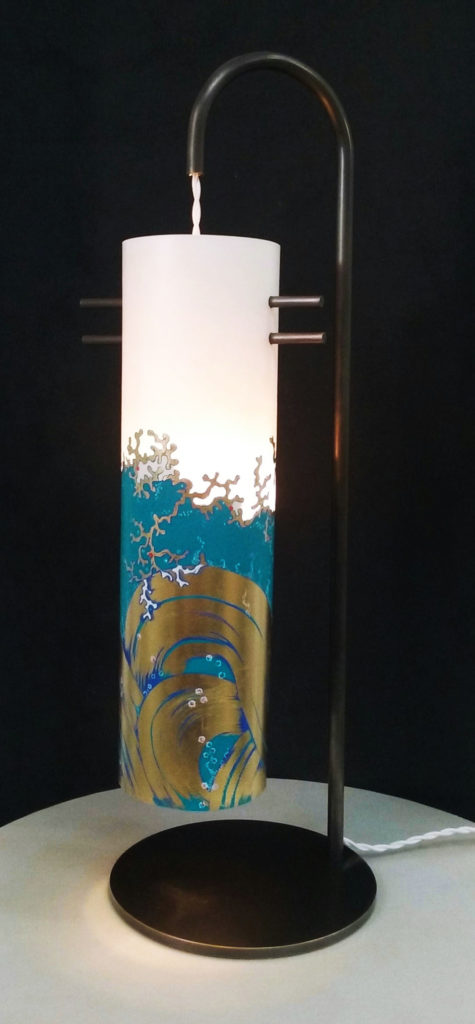 When night comes, lamps light up, and word « illumination » gives is full symbol.
Base : oxydized brass.
Lamp shade : gold leaves on mordant, ink & gouaches on goat skin parchment roll.
Dimensions : 30cm hight / Total hight 48cm.
2018
Sales are available on www.arch-and-home.fr for the full set of « Entrelacs ».