« The coral reefs are the marvelous hosts of a profusion of fauna and flora, and their magnificence is revealed in a spectacular explosion of colours, oscillating between harmony and contrast. »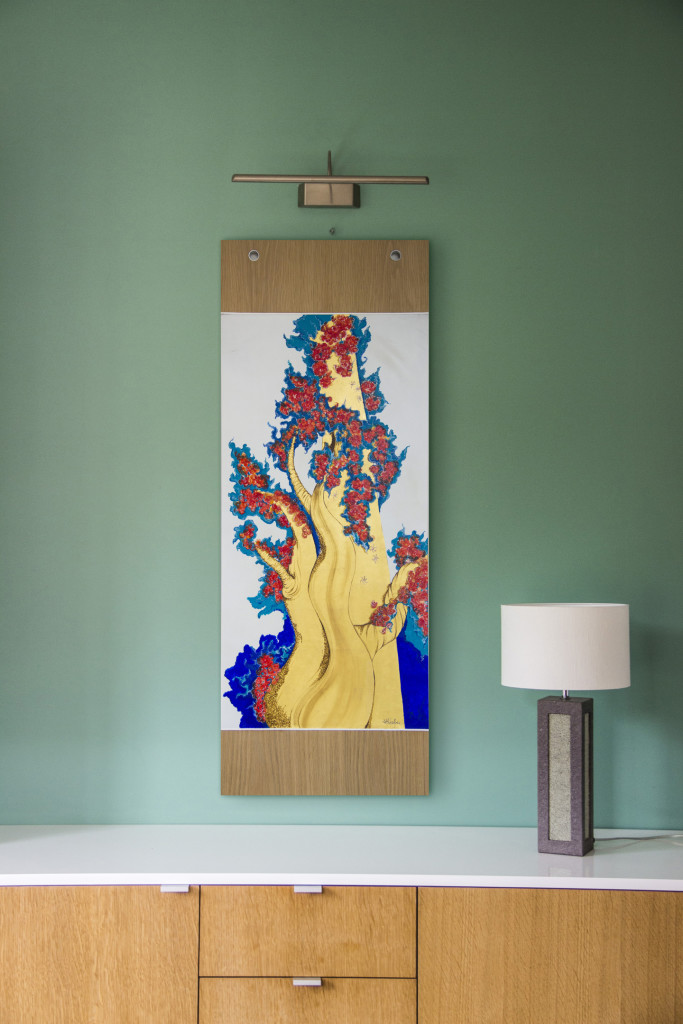 Within this kaleidoscope of colours, the swarming of the long bunches communicates on both sides of the recto verso panel. The iridescent water embraces the corals and the gold lights up the ramifications' torsions.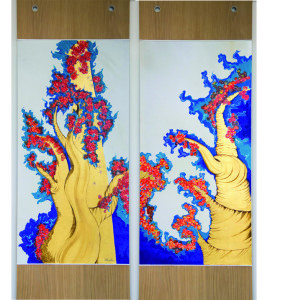 Recto verso hanging panel (gold leaves on mordant, ink and gouaches, on oak veneer covered with goat parchment).
Dimensions : 120 x 40 cm.
Ref : PRV 124