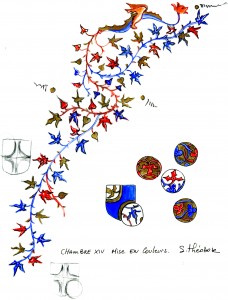 First suite: The objective was to restore the medieval atmosphere through contemporary illuminations tailored to a cosy and intimate room, and inspired by 14th century art – the time of the castle's construction. Right from the entrance, the tone is set with the knight's armour. I kept this idea and added some gentleness, better fitting the muffled atmosphere of a bedroom.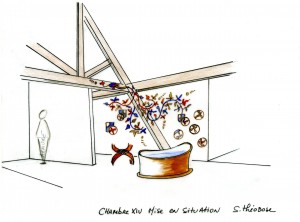 Second suite: The castle is deeply ingrained in the surrounding vineyards, pride of the region. This suite is the room Renaissance, which embodies the evolution of the art of living towards refinement and luxury. Master piece of the suite: the four-poster bed!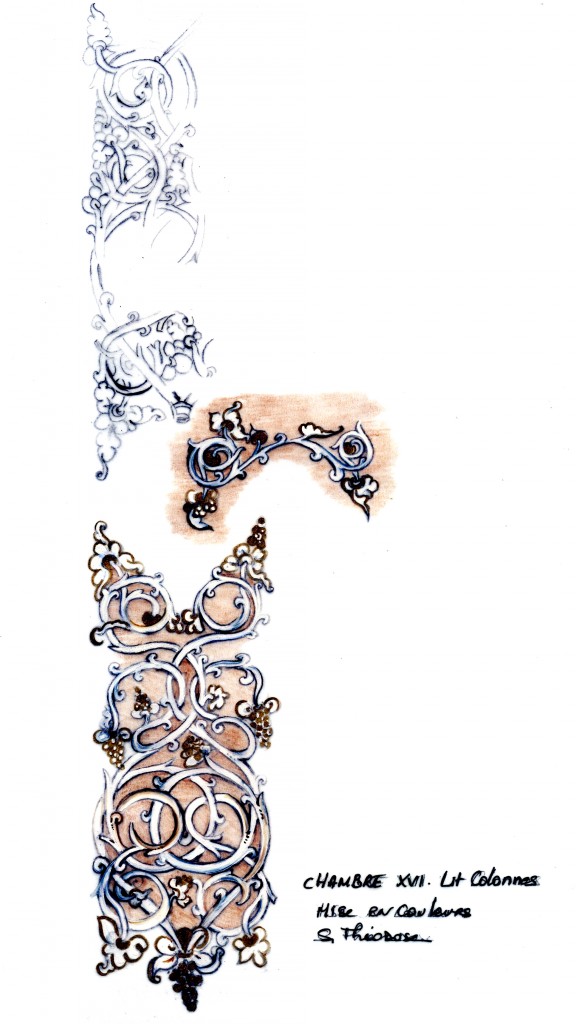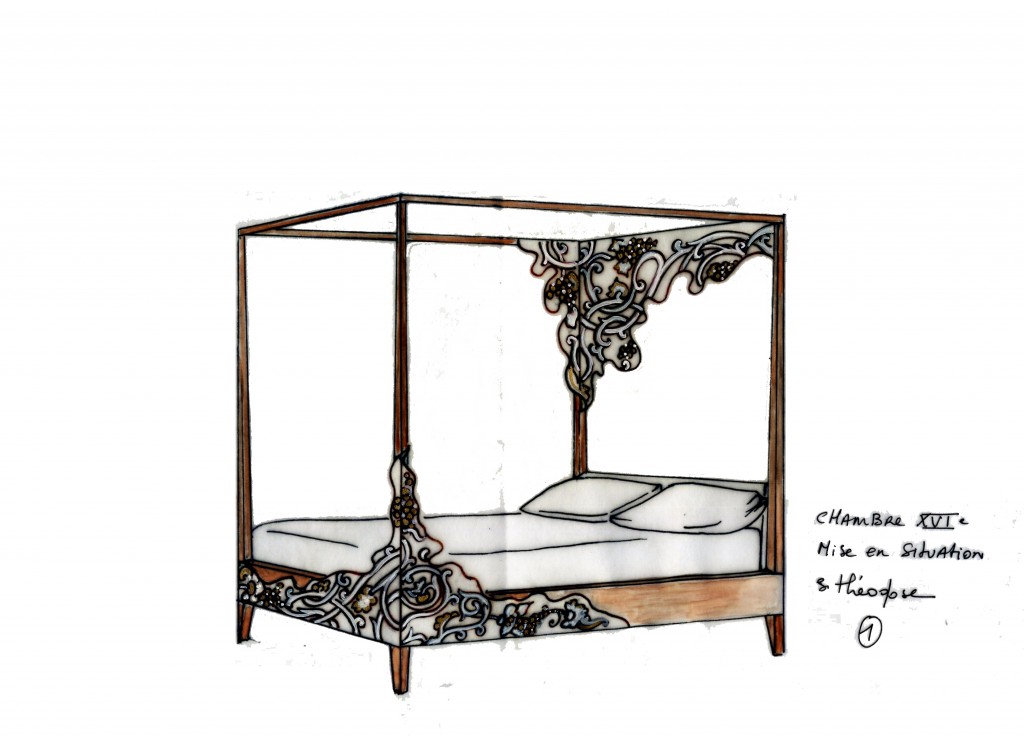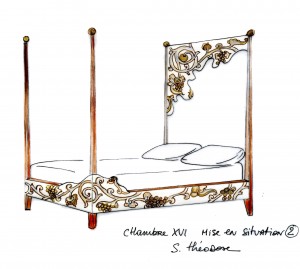 The bunch of grapes pattern evokes the serpentine line of the vine. The « white vine » symbolizes the italian Renaissance.