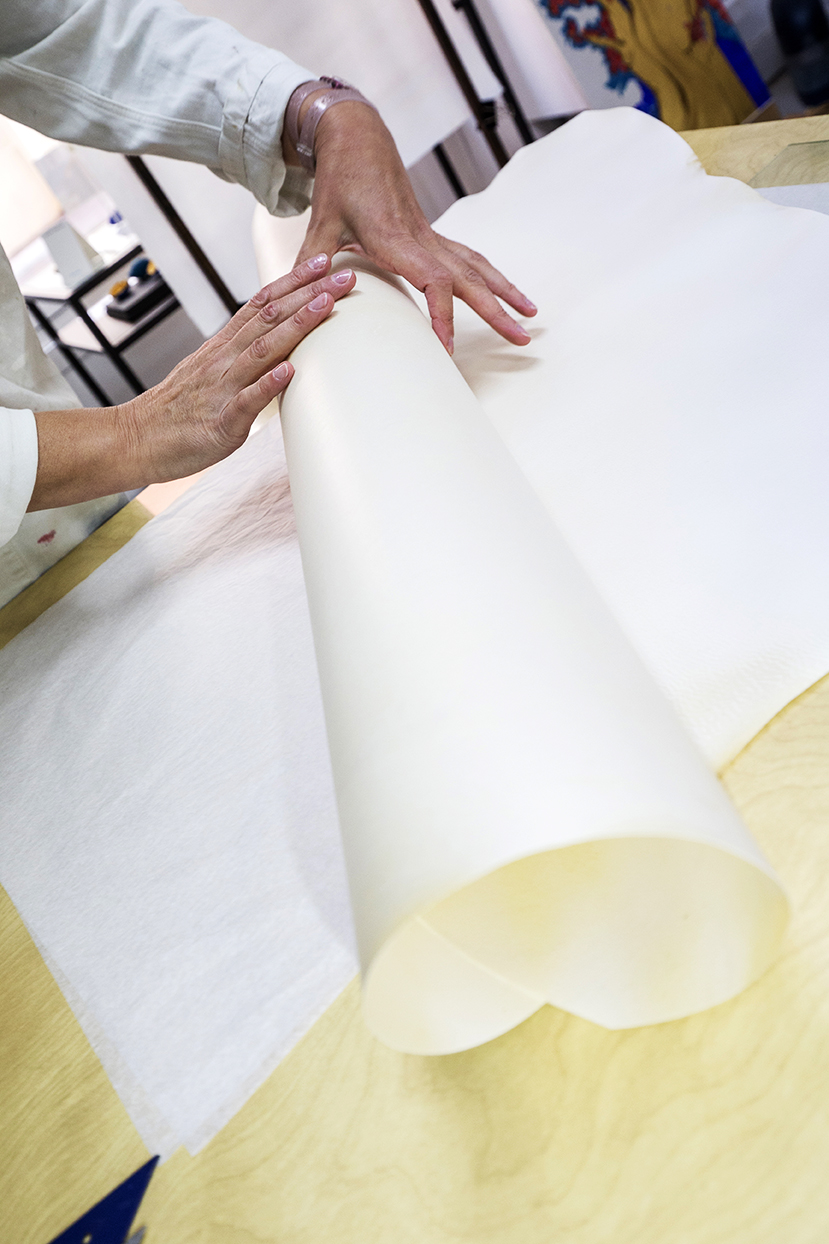 Illumination is an art that finds its roots in the Early Middle Ages, originally aiming to bring light into ancient texts thanks to the use of gold leaves. The illuminator unveils an ancestral savoir-faire in which the gesture, precise and meticulous, possesses capital importance.
This exceptional work is made possible by the preciosity of the materials* – parchment, pigments, gold, silver, and copper – that gives an unmatched luxury to my creations.
* All my creations are 100 % hand-made in my workshop with materials exclusively produced in France.
I invite you to discover here the on-demand projects I have realized for my clients, as well as some more personal pieces.