My illuminated sculptures possess an unmatched softness and lightness and evoke pebbles polished by the backwash, in a perfect harmony with my aquatic theme. They are transversal pieces of art, both terrestrial and marine, monumental and yet movable.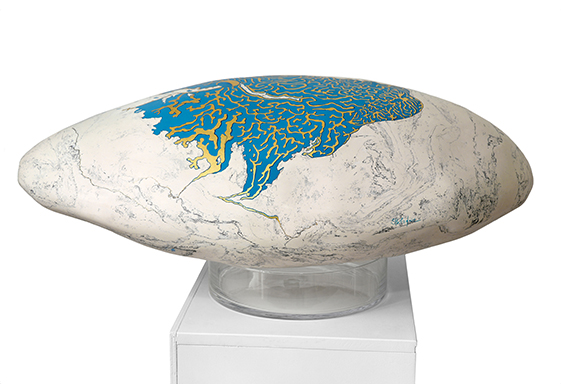 Illuminated stucco sculpture
(gold leaves on mordant and gilding bole, ink
and gouaches)
Diameter 90 cm
ref : GAB 27
 The sculpture's shape – flat on top – and its bright colour were suggesting a majestic animal figure. The Napoleon fish pattern then became evident. In my mind, Big White is serenely floating in the Southern seas.